Microneedling
As we age, our skin begins to lose its supple, youthful appearance. This is, in large part, because the collagen in our skin begins to break down over time. Microneedling is quickly becoming one of the most sought-after rejuvenation treatments designed to reverse the effects of lost collagen, as this treatment stimulates your own body's healing mechanisms in order to spark the growth of new collagen. As your collagen levels increase, your skin's tone and texture improve, and in many cases visible scars even begin to fade naturally.* *Microneedling can help improve the following skin care concerns:
Fine lines and wrinkles
Hyperpigmentation
Stretch marks
Enlarged pores
Facial and other scarring
Microneedling technology has many advantages for those who seek to improve their skin's appearance but do not wish to undergo a costly surgical procedure. Drs. Reps and Burton Sundin of the Virginia Institute of Plastic Surgery located in Richmond, Virginia and Tyson's Corner, Virginia ensure that each non-surgical procedure we offer has been proven to be extremely safe and highly effective in achieving our patients' aesthetic goals.*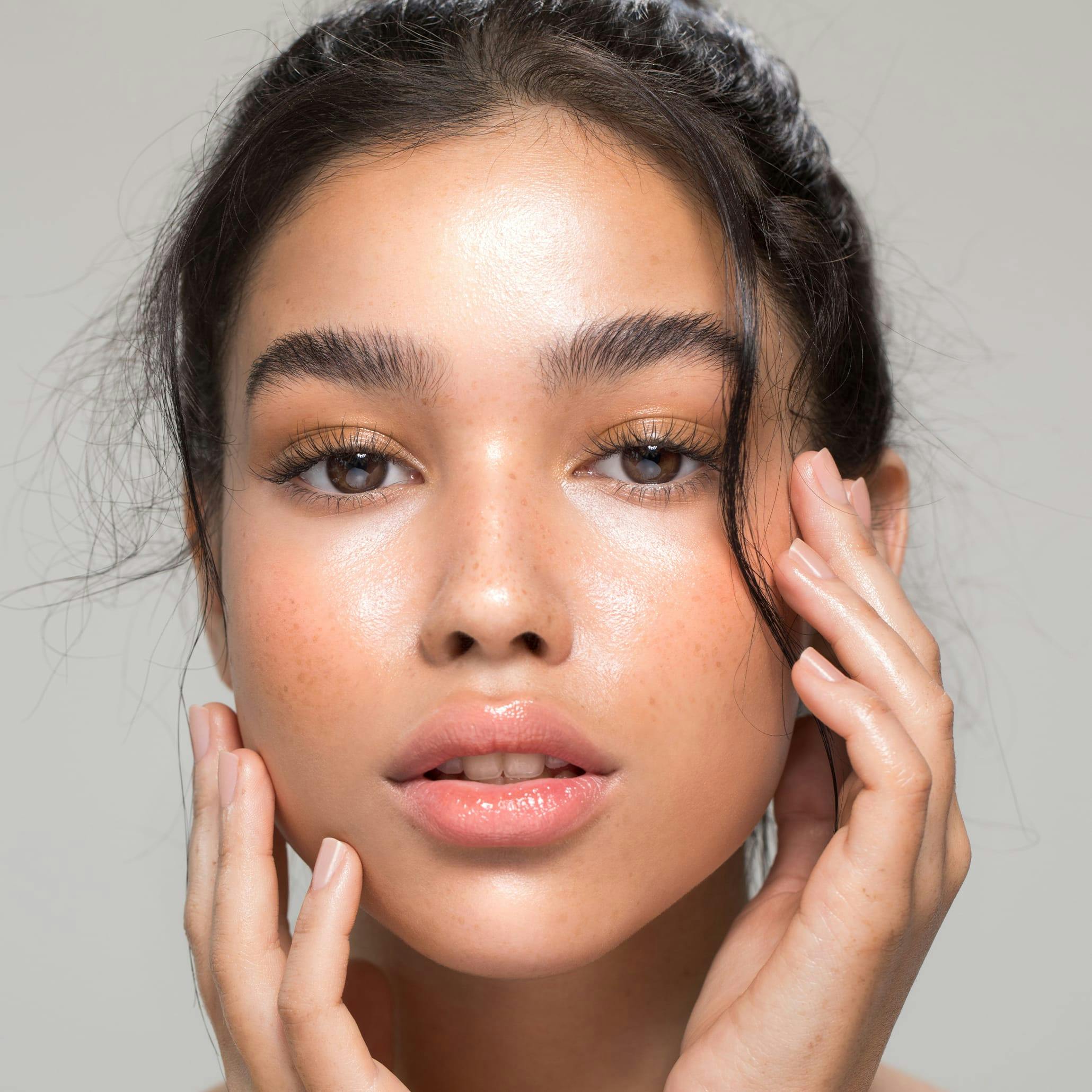 How Microneedling Works
Fractional microneedling device is designed to help tighten, lift, and rejuvenate the skin on your face and body. Its unique spring-loaded 11-needle device utilizes a highly-accurate and well-controlled vibrated stamp-like motion that offers significantly better results than other microneedling devices, and because the needle tips are both sterile and disposable, you can rest assured that your safety is our highest concern. Microneedling needle depth can also be adjusted during the procedure to accommodate different treatment areas based on your specific concerns. Sparking your own body's natural healing process, the microneedling procedure creates very small, controlled wounds in the deeper layer of your skin (the dermis) responsible for the growth of elastin and collagen strands that help give your skin a youthful and healthy appearance.* By creating "injury" to the area you want treated (face or body), your body is forced to build new collagen to help itself heal.
What Can You Expect From Your Microneedling Procedure?
Most microneedling treatments can be completed in the office in about 30 minutes, depending on the size of the area you wish to be treated. Patients may feel a little discomfort during the procedure; however, the intensity of the procedure can be adjusted for your comfort level, especially in more sensitive areas. In addition to stimulating your body's healing response, the micro channels allow for deeper penetration of skin care products and serums into your skin.
You may experience some redness after the treatment that should clear up in a day or two. Results may develop over the next several weeks and can continue to improve for up to 6 months. This versatile technology can be used alone to treat skin texture, fine lines, or scarring with remarkable, regenerative results. It can also be combined with other skin care or hair loss products or to boost the efficiency of other procedures, like hair transplantation. *
Contact The Virginia
Institute Of Plastic Surgery
At the Virginia Institute of Plastic Surgery, with offices conveniently located in Richmond and Tyson's Corner, our ultimate goal is to help you achieve naturally-gorgeous results that reflect your inner beauty and vitality, while providing you with excellent medical care that maintains and supports your health and well-being. Dr. Burton Sundin and Dr. Reps Sundin are both Board Certified in plastic surgery with extensive specialized training and decades of experience, enabling them to stay abreast of the latest advancements in cosmetic surgery and non-surgical rejuvenation procedures. Their dedication to the powerful combination of cutting-edge techniques, open and honest communication, and a patient-centric philosophy is sure to maximize your safety and comfort.*
If you are interested in facial rejuvenation or scar treatment with the Microneedling technique, or would more information on any of our surgical or non-surgical rejuvenation procedures, we encourage you to contact the Virginia Institute of Plastic Surgery to schedule an appointment today. We look forward to hearing from you!
*DISCLAIMER: Individual results may vary. Results are neither guaranteed nor permanent. All patients must have realistic expectations of what plastic surgery and/or non-surgical procedures can achieve.